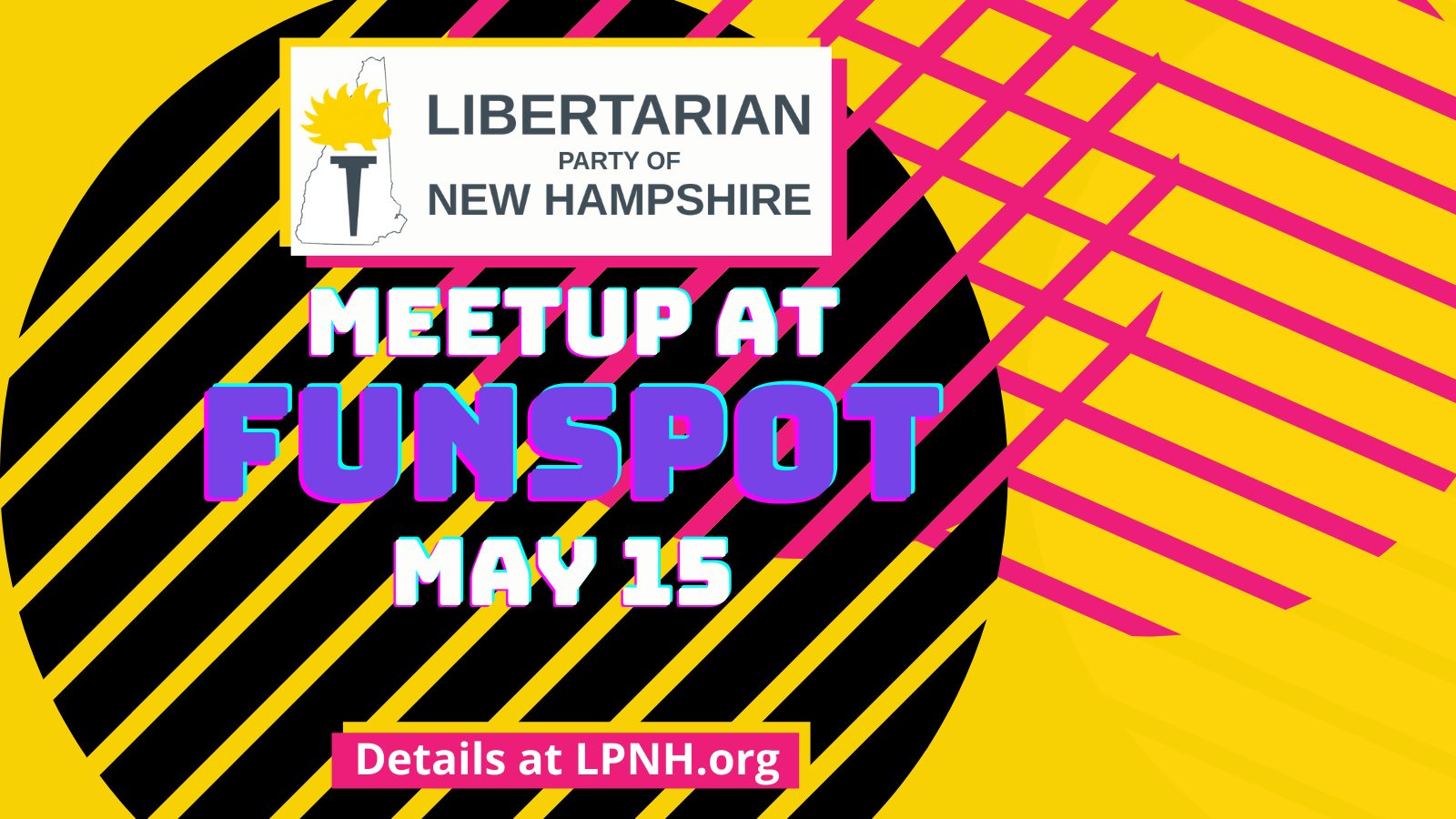 Meetup At Funspot
Another LPNH meetup! This time, we're meeting at the worlds largest arcade: Funspot!
Bring your family and all your libertarian friends! Funspot has several stories of arcades including some really cool older consoles from the 70's, a bowling alley, a bar, pizza, skee-ball, etc.
This will be a great opportunity to get to know your fellow LP activists before we head into a summer season of outreach at festivals and fairs.
When you're arriving at Funspot, pay attention to the sign out in front for a long-time libertarian message…
Funspot is open all day, but we'll be meeting for a group photo at 2PM.