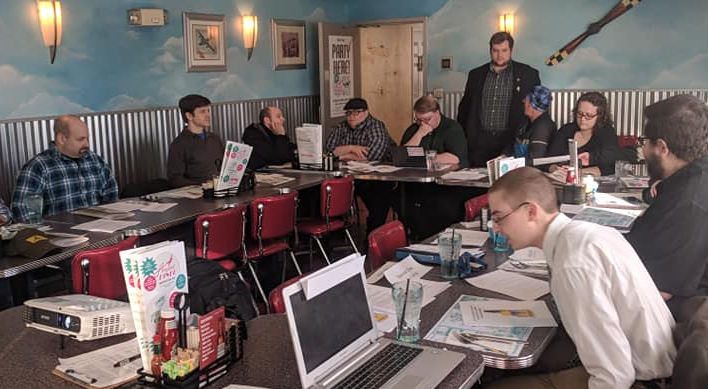 Southern Libertarian Party of New Hampshire: 2019 Convention
Update From Spencer Dias, Vice-Chair Of The SNHLP:
The Annual Convention, while nearly an hour over the time prescribed, was a success. An new Executive Committee, with three new members, has been elected; nine bylaw amendments were reviewed, brutally destroyed, and passed; two new county committees were established; and future organizational structures were established. To all those that came, we thank you for your time and willingness to participate and advise those that were unable to come or are not members to register and come next time. We will be having a business meeting sometime between July and September.
Off to the State Convention on May 11th!
— Spencer Dias, Vice-Chair